24aug(aug 24)5:00 pmThe Pebble Beach Auctions - Gooding & Company
Event Details
The Pebble Beach Auctions
August 24 & 25, 2018
Since the 1950s, Pebble Beach has been the ultimate destination for passionate ambassadors of collector cars. Today, enthusiasts from around the world enjoy this singular experience: the spectacular California coastline, the prestigious concours, and the finest classic cars available anywhere. As the official auction house of the world‑renowned Pebble Beach Concours d'Elegance® and the only auction held within the gates of the famed 17‑Mile Drive, Gooding & Company attracts leading international collectors who are seeking new additions to their stables. Our vehicles are available for viewing beginning Wednesday, and on Thursday the distinctive cars of the Tour d'Elegance® roar to life outside the Gooding & Company marquee. Friday and Saturday bring the excitement of the most anticipated auctions of the year. Gooding & Company's Pebble Beach Auctions, now in their second decade, produce market‑leading prices and enjoy worldwide reach; viewers in 60 nations watched our 2017 auction in high‑definition video via our webcast.
Location:
Pebble Beach Equestrian Center
Corner of Stevenson Dr. and Portola Rd.
Viewing:
Wednesday, August 22
10:00am – 6:00pm
Thursday, August 23
9:00am – 6:00pm
Friday, August 24
9:00am – 9:00pm
Saturday, August 25
9:00am – 5:00pm
Auction:
Friday, August 24
5:00pm
Saturday, August 25
11:00am
Admittance:
Admittance – $40, admits one to all events
Catalogue – $100, admits two to all events
Cash or credit card only.
Children under 12 free.
Bidder Registration:
$200 includes a catalogue, admission for two to the viewing and auction with two reserved seats, subject to availability.
On-Site Contact Information:
Telephone: 310.899.1960
Fax: 310.526.6594
Mailing Address:
Gooding & Company
1120 Forest Ave., Box 101
Pacific Grove, CA 93950
Location

Parc Du Concours

Stevenson Dr & Portola Rd, Del Monte Forest, CA 93953
Organizer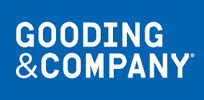 Gooding & Companyinfo@goodingco.com 1120 Forest Ave., Box 101 Pacific Grove, CA 93950